Description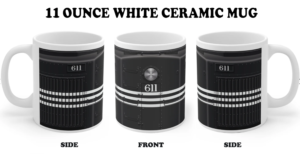 11 ounce ceramic mug. Traditional Lehigh & New England #611 paint scheme. 
$15 plus shipping & handling within the USA.
All 11oz and 15oz ceramic mugs are microwavable and dishwasher safe.  While they are very durable, they can be scratched by hard metal edges.  Avoid putting them next to silverware in the dishwasher.